Sanhua Production Lines Bloom In 2018
Sanhua Xinchang Industry Park
On February 22, the first day on the job of 2018, Sanhua received distinguished guests. Mr. Shao Quanmao, Secretary of the CPC Xinchang and Mr. Qiu Wuhong, Deputy director of Xingchang County visited Sanhua Meizhu Industry Park in Xinchang, which accompanied by Mr. Zhang Daocai and Mr. Wang Dayong and others.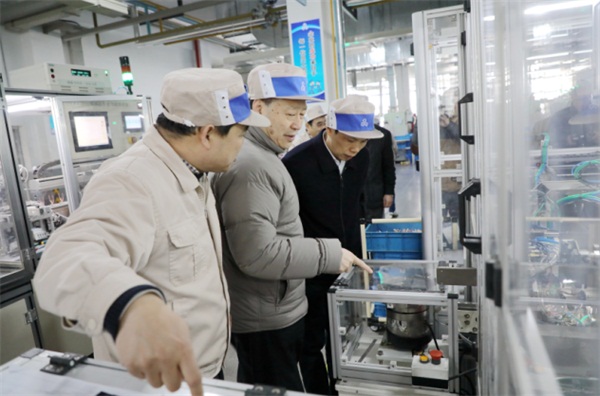 Mr. Shao visited 4-way reversing valve workshop. Mr. Zhang introduced the operation of Sanhua factories in the new year, hot production lines and modern manufacturing levels s up well.
4-way reversing valve division is pushing hard to automation equipment. The filling workshop and assembly workshop runs well at the beginning of this year. And 96.43% workers got to work on time, which ensured steady gold production, spirited performance and high quality.
What is earlier mentioned is only a microcosm of Sanhua production lines in the spring of 2018. All production lines of Sanhua Residential including solenoid valve division, service valve division, coil division etc. are in operation to make sure perfect implement of production plan.
Let's turn to Sanhua Commercial, dedicated to branding and marketing. There is a sharp surge in demands for major product like solenoid valve, pressure sensor, thermal expansion valve and electronic expansion valve and all divisions works hard together to ensure the delivery.
Sanhua Hangzhou Industry Park
Then let's have a look at Sanhua Automotive. Part of Sanhua Automotive workers gave up going home and reuniting with friends and families and kept working during the Spring Festival. But they have a rich holiday with colleagues in Hangzhou, and smiles were on their faces with the accurate completion of products.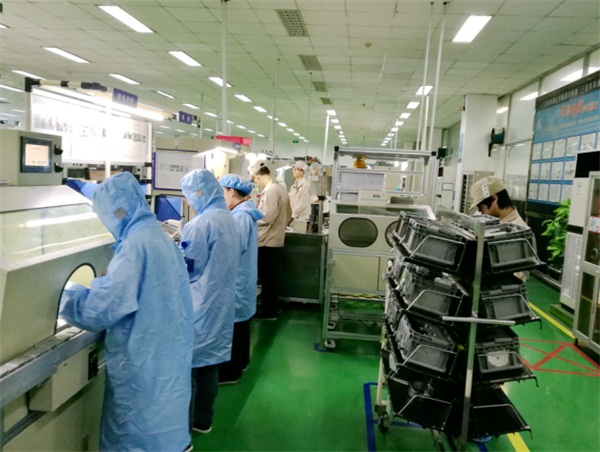 Sanhua Micro Channel did maintenance for equipments especially the equipment cleaning, electrical circuit repair, wear parts replacement, lubrication of brazing furnace during the festival to ensure normal operation after holiday. All machines run well when workers were ready. The booming scene of workshops make a good start for new year's production.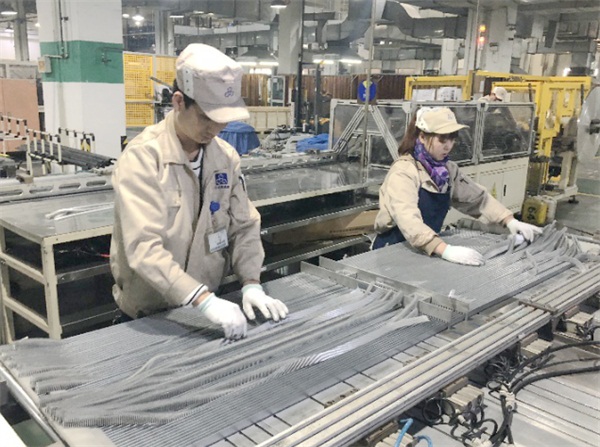 The year of 2018 is a crucial year for Leaderway Electronics to achieve the goal. All production lines get operation when holiday is over. All the work is moving ahead with plans including workshop renovation, 5S inspection, workers recruitment and training.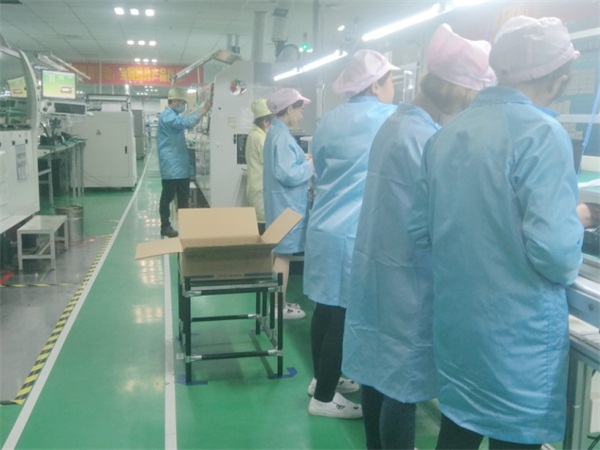 The spring couplets and paper cutouts of Sanhua Home Appliance looks very brilliant in the building. The R&D and manufacturing departments is very busy. Orders come at the first day of work, which is a good start, and all Sanhua Home Appliance members work hard together to achieve the goal.
Sanhua Wuhu Industry Park
Sanhua Wuhu thought highly of talents and laborers to make sure the quantity and quality of products. Following local customs, red envelopes was presented to employees who came to work at the first day, and those who received envelopes were very excited and motivated.
Sanhua Aweco Wuhu Factory received a massive amount of ers that sharply increased over the same period last year. Therefor, Sanhua Aweco workers start to work after only 5-day holiday and all received red envelopes as a good beginning.
The local government also attached great importance to Sanhua in Wuhu. Mr. Pan Chaohui, secretary of the CPC Wuhu, Mr. Zhang Feng, Wuhu CPPCC chairman, and Mr. Chen Shaoguang, vice mayor of Wuhu visited Sanhua Wuhu Industry Park. Mr. Cai Rongsheng, GM of Sanhua Wuhu received all the guests and introduced Sanhua Wuhu's product layout, competitiveness and development. Besides, Mr. Cai thanks local government's support, and Sanhua will continuously make its contribution to local economy development.
The year's at the spring, And day's at the morn. Sanhua production lines blooms in 2018 and all Sanhua members fight together to achieve Sanhua's dream.