SANHUA Automotive Sponsored Race Car
This summer SANHUA Automotive sponsored a car that raced in several events that were organized by the Sports Car Club of America (SCCA).  The car is driven by Harry Eustice, VP of the SANHUA Automotive North America Technical Center.  The SCCA national race series attracts 500,000 spectators per year.  All major car manufacturers, suppliers and the other auto industry companies participate in this race series.
In July, Harry raced in the "Giants Despair" hill climb. In hill climb racing, the driver races up a very steep mountain public road up-hill against the clock.  The "Giants Despair" event attracted 70,000 spectators.  It is the oldest hill climb race in American history.
This month, Harry raced the SANHUA Automotive sponsored car in the Weatherly hill climb which attracted 20,000 spectators. He competed against many other drivers from several major car manufacturers and industry suppliers.   He won a first place in the Mazda Miata sports car class. Many spectators and industry engineers asked Harry about our company's history and our products.
Many global automotive companies use these race events in advertising pictures and website features as a proof that their car products are tough, reliable with high quality and can be used in a severe race car environment. Harry will now drive the car in other road circuit racing events in Michigan, Ohio and New York, USA.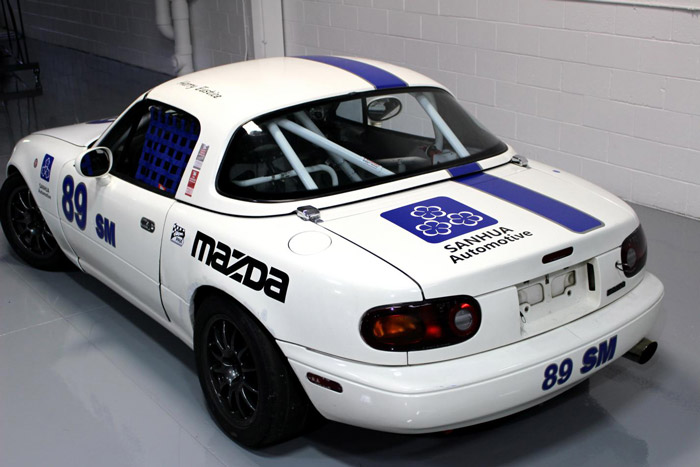 Our customers will see the SANHUA Automotive sponsored race car when they visit the North America Technical Center.  This display is good for our relations with our customer engineers that visit because many of them have a "love" for cars and highly respect suppliers that are involved in car racing.